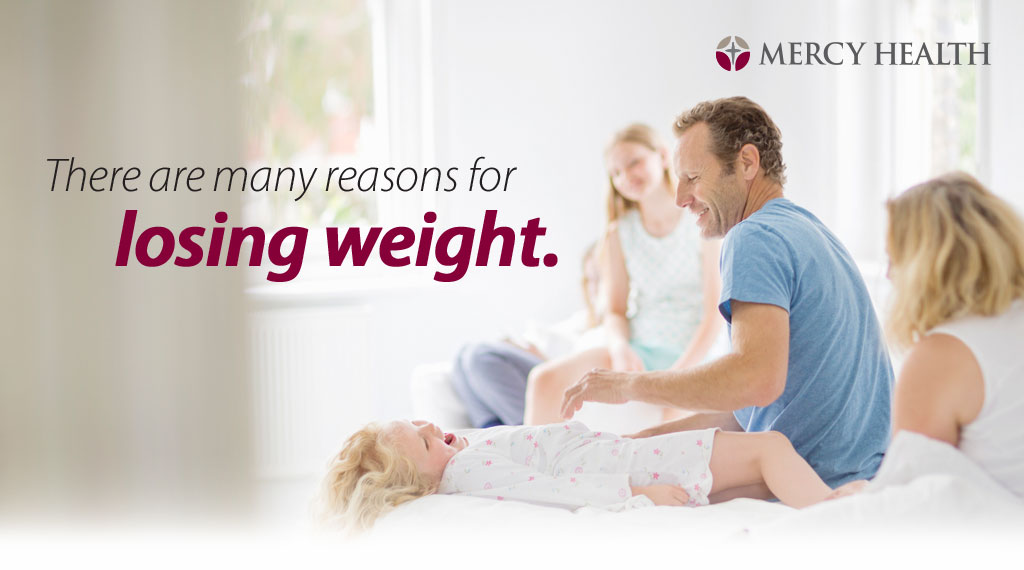 What are
yours?
For some it's setting a good example for their kids. For others it's lowering their risk for heart disease and other conditions. Whatever your reason, you may be a perfect candidate for weight-loss surgery with Mercy Health. If you're significantly overweight and considering bariatric surgery, you'll be pleased to know that we have performed over 10,000 bariatric surgeries. And we are home to some of the country's leading bariatric surgeons.
Our free online and in-person seminars will give you all the information you need to begin your weight-loss journey. With everything from preparation to recovery, payment options and insurance information to post-surgery support information. There's so much to be gained by losing weight. Are you ready?
Fill out the form to get started!
Are you a
candidate?
If you meet at least one of these criteria, you could be a candidate for bariatric surgery:
Have a BMI greater than 40
Have a BMI between 35 and 40 with additional health issues
Have made several non-surgical weight-loss attempts
Guide to
Bariatric Surgery
Want to learn more before attending a seminar? Download our Guide to Bariatric Surgery to get the facts.
Learn More